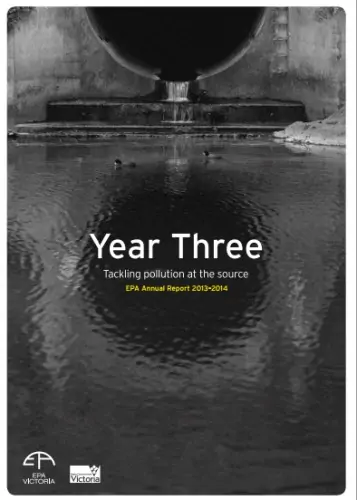 The brief:
This is the third year APM has been involved in the writing and editing of EPA Victoria's annual report. The EPA's role is to regulate pollution across Victoria. Its annual report set out its achievements for the year and its ambitions for the next one. APM edited 30,000 words for plain English and advised on structural changes to ensure that the report was clearly and logically expressed.
Copy sample:
Tracking the difference EPA is making for Victorians
According to EPA's Social Research Outcomes, something as simple as returning a phone call after receiving a pollution report goes a long way towards showing people how EPA is successfully fulfilling its role. In fact, not returning calls is the single biggest determinant of customer dissatisfaction. EPA is expected to be accessible and responsive; recognising that every interaction makes a difference is a key part of our customer service and stakeholder engagement strategy.
---