Don't take our word for it, here's what some of our satisfied plain English and graphic design clients say about working with Andrew Pegler Media.
Andrew and his team edited and designed Geoscape Australia's 2020 Annual Report. They delivered the clear, streamlined report we wanted on time. And their flexibility and efficiency made the process run smoothly for us. A pleasure to work with!
Alexandra Nikolic, General Counsel & Company Secretary at Geoscape Australia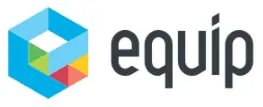 APM wrote and designed our suite of four annual reports. Andrew, Julie and Jann were great to work with, professional, adaptable and highly responsive. Looking forward to working with the team again!
Isabella Williams, Annual Report Project Manager, Equip Super/ My Life My Super
I have known of Andrew and his team's expertise as specialist legal copywriters for many years, and have been finally able to put them to the test. I am so very glad that I could. They quickly responded to the brief and captured my company's tone of voice so well that there were virtually no changes needed to the copy before it was finalised. Highly recommended!
Andrew Spalding, Founder & Managing Director at Get There
Andrew and his team have been fantastic to work with. Responsive, professional, and able to edit and condense complex information into an accessible form – and within the deadlines every time.
Lucy Temple-Smith Strategic Communications, Carbon Capture and Storage Institute

I have never had the opportunity to work with an editor like this in the past. I was really amazed you could make sense of and restructure these business cases on limited input and short time timelines! I can definitely see us using this service again.
Project Manager, Melbourne Water

'Our annual report is a lot better since your edit. Your team were able to digest complex information and make it accessible but still on brand. You were professional and organised and always hit deadlines. We could not have asked for more.'
Manager, CSR Communications, NAB

With the draft material provided from a number of areas, Andrew Pegler Media successfully created a single narrative voice. In addition the team not only met incredibly tight deadlines but in a number of cases provided work ahead of schedule.
Project Manager, VicRoads

Andrew Pegler Media was briefed to take dense, scientific and bureaucratic information and make it simple and concise without losing meaning or detail. They did this with great success. Their attention to detail and excellent editorial suggestions and responsiveness ensured the project's success.
Strategic Communications Dept. Premier and Cabinet

Thanks for your Plain English workshop Andrew. Your 8 tips have taken hold. The Sydney Team at ACIL Allen now write with greater clarity.
Jan Paul van Moort, Executive Director, ACIL Allen

I recently attended one of Andrew's courses 'Writing in Plain English' and learnt a lot of practical tools when writing public facing material. Key considerations I now apply to my writing include:
Avoiding technical jargon people won't understand, and substituting plain English for buzz words
Making what I write more accessible to a broad audience
Writing more succinctly while retaining the message
I'd have no hesitation in recommending Andrew's courses to anyone interested in writing more clearly and concisely.
Tom Everitt, Level Crossing Removal Authority
Andrew Pegler Media is a great plain English business because they can dive into impenetrable, jargon-laden verbiage and come out with a real understanding of the intent. In my experience, understanding the intended meaning is the hard bit on the path to clarity. With Andrew (and his inestimable team of associates), you get real insight and then the powerful result of words that regular audiences can actually understand. Oh, and he is great guy to work with.
Andrew Lam-Po-Tang, Digital Business Transformation